Galron Sliding Door are the best sliding glass door repair Chicago. You can call at (708) 206-9646.
As with anything subjected to normal wear and tear, your Milgard door or window may require repair occasionally. However, if it is performed by specialists with the necessary experience and understanding of reputable name brands, you will not need regular maintenance.
At Galron Sliding doors, we specialize in Milgard door and window repair. Whether you're having issues with latches, locks, rollers, handles, rails, or other components, you can trust us to get the job done right the first time.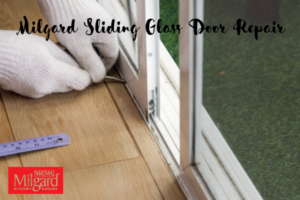 Galron Sliding doors was founded over 30 years ago and has accumulated a wealth of expertise and hands-on experience working with established brands like Milgard. We fix a range of items, including the following:
Storm Doors.
Doors of Security
Repair of Sliding Glass Doors
Repair of Pocket Doors
Screens that Swing
Repair of Tub & Shower Doors
Installation of a Pet Door
Repair of Windows
Sliding Screen Repair Closet Doors
Our professionals have seen many door and window makes and models and understand how to complete your Milgard door and window repair service promptly and on time.
Why Should You Choose Galron Sliding Doors for Milgard Door and Window Repair?
Our systematic approach to door and window repair ensures your safety and comfort – at a low price, too! We carefully assess the situation and recommend the most cost-effective solution. Certified experts genuinely understand what they are doing because they have been trained and have performed the task numerous times previously.
Because service is prompt, you may anticipate a quick response to your call. Trucks are prepared with the appropriate tools for the job, ensuring that repairs are completed in a single service call with minimal downtime. Our crew will treat your home with courtesy and will always thoroughly clean up after themselves.
Milgard Door Replacement
Galron Sliding doors is an authorized dealer of Milgard's award-winning patio doors. Is it time to replace your existing patio doors? We can assist you with product selection and installation. We also provide the best services for patio door repair.
Milgard Windows Certified Dealer logo
You don't want to settle for anything less than the best for glass patio home doors. You want attractive patio doors that operate smoothly and provide years of trouble-free service. Milgard Sliding Glass door repair understands this, which is why we offer a variety of patio home doors in vinyl, fiberglass, and aluminum framed glass, all of which are meant to create a statement in practically any home. Additionally, because every Milgard glass patio door is built to order, we provide you the opportunity to think creatively. Adjust the size here, add a unique grid pattern to the glass, or combine doors with a transom window or sidelite windows to create a truly unique patio entrance. Finally, Milgard patio home doors are backed by an industry-leading Full Lifetime Warranty covering parts and labor. Many even include Glass Breakage Coverage, making your investment even more worry-free.
Patio Doors Made of Vinyl
Vinyl offers several advantages, one of which is almost maintenance-free. It is corrosive-resistant, incredibly energy-efficient, and highly durable. Vinyl patio doors are an attractive and cost-effective solution. Milgard® patio doors are engineered for effortless operation and a stunning appearance.
Milgard® has created its premium vinyl compound that has been rigorously tested for superior performance and stability. Patio doors made of vinyl are available in sliding glass or French door configurations. Milgard Vinyl patio doors are ideal for replacing existing patio doors or new construction.
Milgard's revolutionary SmartTouch® door handle and SecurityMAX package are available exclusively for Tuscany® Series sliding patio doors. This hardware functions smoothly and provides increased security thanks to a robust locking mechanism that exceeds all California forced-entry criteria.
Vinyl Patio Doors by Milgard®
Patio Doors Made of Fiberglass
Fiberglass requires little maintenance and is highly durable. The frame expands and contracts at a rate similar to the insulated glass it contains, resulting in increased energy efficiency and robustness. This material comes in an array of exterior colors.
Elevate your style with MilgardUltraTM ®'s Series fiberglass patio doors. These patio doors combine performance and energy economy with a contemporary appearance that makes a statement. These elegant doors are available in standard sliding glass or swing formats and various panel layouts.
Milgard® Fiberglass Patio Doors UltraTMSeries
Patio Doors Made of Aluminum
Aluminum patio doors help emphasize the clean lines of contemporary architecture, which is why they are so popular with architects. The frame's narrowness draws attention to the glass and, thus, to the vista it delivers. Aluminum that has been thermally enhanced allows for reduced heat/cold transfer, increasing its insulating properties. Additionally, these patio doors are robust and low-maintenance.
Due to their clean, thin sightlines, Milgard's Aluminum Series patio doors provide an almost seamless view outside. These patio doors are available with a sliding door on the right or left.
Milgard® Aluminum Patio Doors with Thermal Enhancement
Choosing the perfect patio door may make all the difference in the appearance and functionality of your house. Whether you're trying to expand your living space or conserve space, Milgard® and Galron Sliding doors can help you take advantage of your outdoor view.
Consider the following popular patio doors: Milgard's 6 Patio Doors You'll Fall in Love With
Door Handle with SmartTouch®
Milgard's unique SmartTouch® door handle is so simple to use that it got an Ease-of-Use Commendation from the Arthritis Foundation. Additionally, the lock and handle enhance security by utilizing a robust locking mechanism that meets or exceeds all California forced-entry criteria.