Why Galron Sliding Doors?
Glass Shower Door Off Track

Bathroom Shower Door Hinges Replaced

Leaking Shower Door

Shower Door Wheels Stuck

Hard to Slide Shower Door

Shower Sliding Door Adjustment

Shower Door Cracked, Chipped, or Shattered

Shower Door Squeaking when Opening or Closing

and much more, we've pretty much seen it all!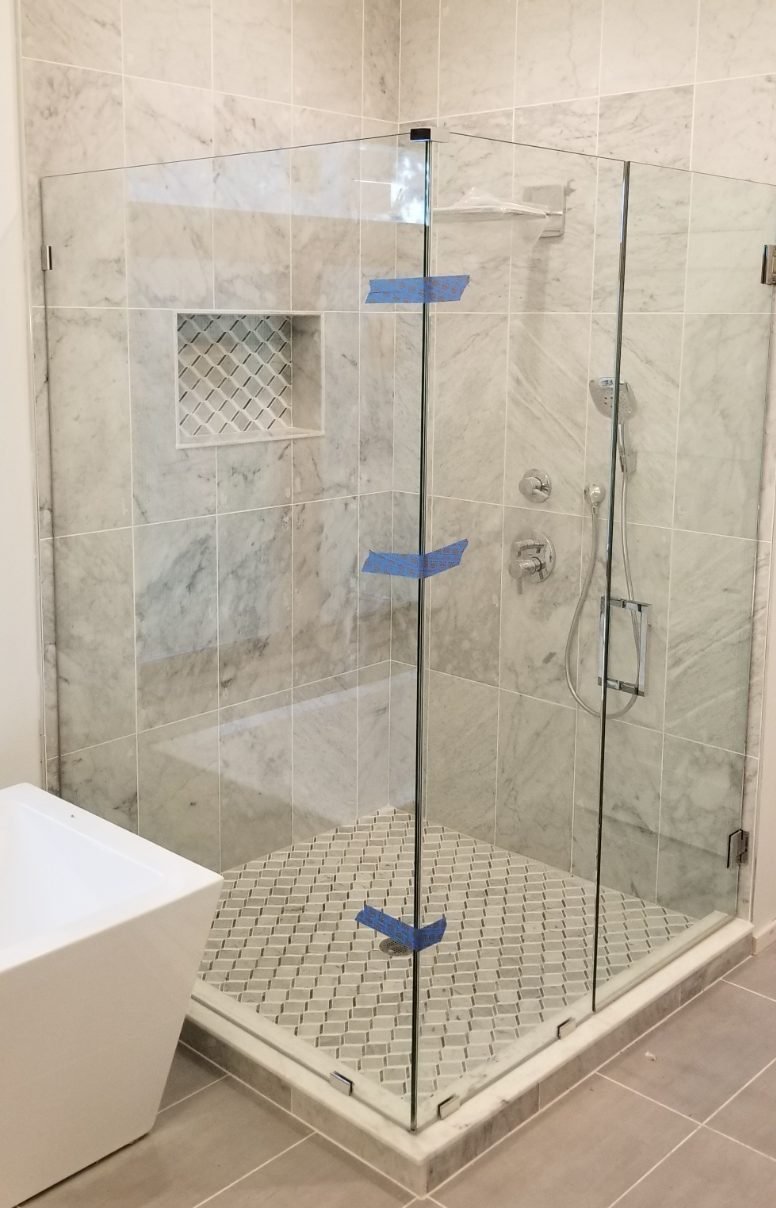 Shower Glass Door Repair is Our Specialty
At Galron Sliding Doors, we have been servicing customers in Greater Chicago for over a decade!  We repair, replace and install shower doors & shower enclosures for your bathroom.  We are a name you can trust replacing and repairing your glass shower doors.  Just ask any of our customers! 
Our shower repair contractors at Galron Sliding Door offer a full range of shower glass sliding door repair, replacement or upgrading in Greater Chicago area. With one quick phone call, our team will be on its way to provide you with the best experience.
Repairs are performed on site by our team of professionals – all are licensed, background checked, insured, and possess the latest knowledge on shower door technology and its newest trend like the frameless shower door. Our experts get the job done quickly and at convenient rates.
SHOWER DOOR PROJECT GALLERY
6 Chicagoland Locations for Prompt Service Near You