Sliding Glass Door Frame Replacement in Chicagoland
Sliding Glass Door Frame Replacement
Experts
After years in the sun, door glass frames, especially on older sliding patio doors, can become broken, warped, or discolored. A new sliding door glass frame may greatly improve the appearance of your door while also securing your glass in place with sliding glass door frame replacement.
Our heat-resistant, long-lasting frames are composed of high-performance plastics that can be painted to complement your sliding glass door frame and door's appearance. A maintenance-free white color is available, as well as a tan hue that comes primed for painting or staining and is appropriate for high-heat applications (e.g., behind a storm door).
We provide some of the fastest frame replacement services in the area to ensure your sliding door frame is restored. Our call center is ready to take your call 24 hours a day/ 7 days a week. Whether indoor or outdoor service is needed, Schedule your design appointment Today!
What are the different types of door glass frames?
The inner and exterior plastic moldings that hold glass into a door or sidelite are known as door glass frames (also known as doorlite rims). Warped, fractured, or degraded door glass frames have been reported by several consumers. Replacing outdated frames with new ones is a cost-effective approach to extend the life of your door and save you thousands of dollars in the long run. The outer and inside frames, as well as screws and screw covers, are included in our replacement frame kit. The new high-temperature frames come included with the kits for the windows, which are more resistant to warping, discoloration, and cracking.
Our Sliding Glass Door Frame Repair Services for Home
What You'll Need for Setup
To remove the old frame off the exterior of your door or window, you'll need a screwdriver and a putty knife. You'll also need some high-quality silicone caulk, which you can find in our accessories area, unless your frame comes pre-caulked (see the product description).
Replacement Door Glass Frames Can Be Ordered
Outside window frame size and glass thickness are used to order door glass frames. The most common sizes of door glass frames and panels are listed below. The width and height of frames are frequently 1/4″ to 1/2″ less than the specified dimensions (and that is fine). Please contact us if your frame width and height measurements are more than 1/2″ shorter than the specified dimensions, as you may have a narrow or irregular size (best to take a picture of your door and email us with outside measurements of your frame). We can frequently locate unusual sizes or find a suitable replacement for you.
What if I have a grid-style door glass frame?
Mullions, muntins, dividers, and grilles are all terms for grids. Below you can find the large size frame set with 15 lite grid. Some grid-style frames (9 lite, 3 lite, 5 lite sidelite, and fanlite with grids) are only available with the glass, which makes installation for the panels much easier.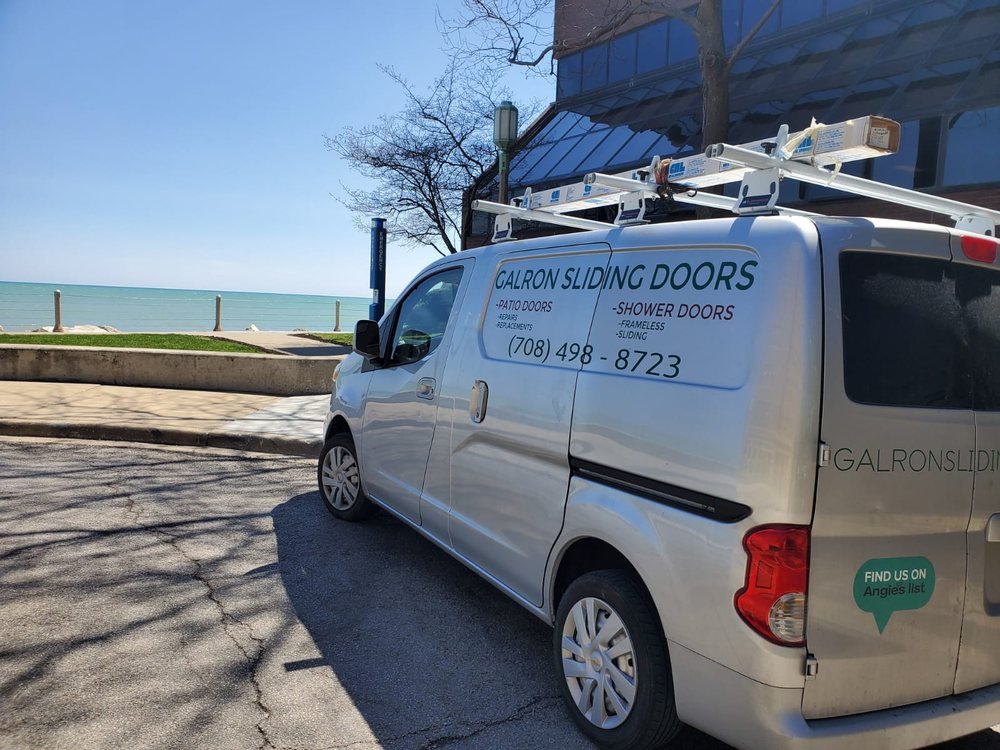 Hear From Our Most Recent Customers
Galron Patio Door Service Area
We serve residential & commercial sliding door customers throughout the entire Chicago Metro area.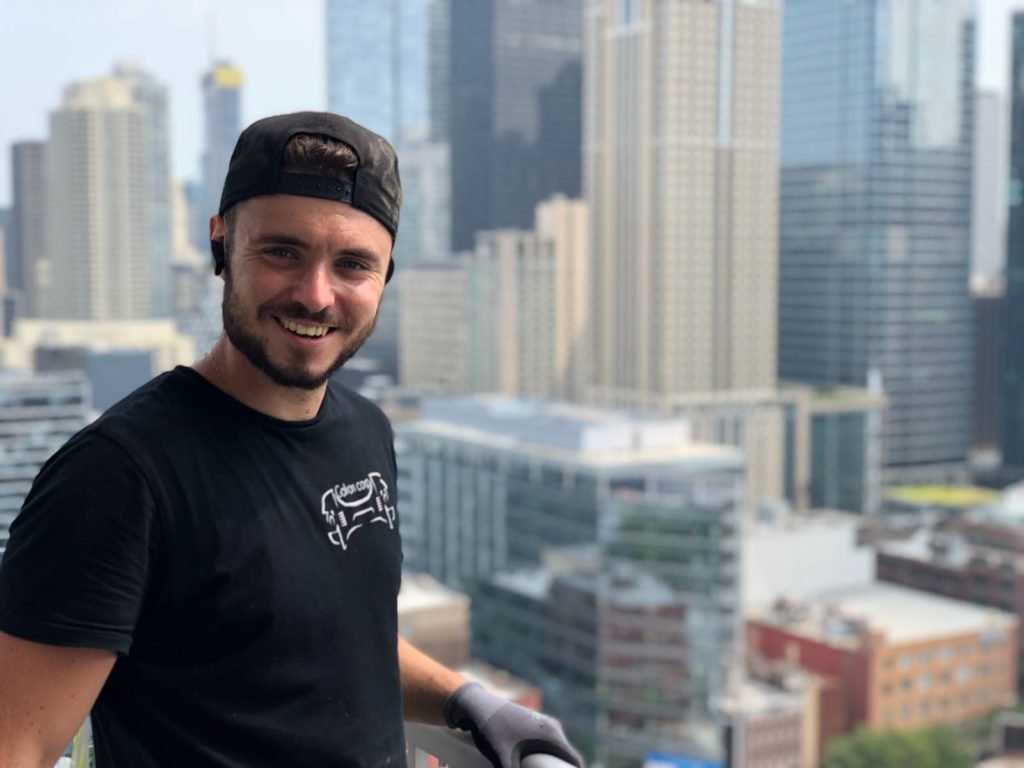 Ron's quality of work and business relationships are influenced by his commanding military background and his conviction to serve his technicians and customers like they are family. His work ethic stems from the principle that the military taught him, "sleep less, work more." It is that work ethic that has caused him to visit every single project over the last seven years, to make sure that every project was done the right way and that the client is happy and satisfied.