Sliding Glass Door Repair Elgin
Sliding Glass Door Repair Experts
Is your sliding glass door in need of repair in the picturesque city of Elgin, near Chicago? Look no further. Galron Sliding Doors is your go-to destination for top-notch sliding glass door repair services.
We understand that a malfunctioning or damaged sliding glass door can be both inconvenient and a potential security concern. That's why we are here to provide efficient, reliable, and swift solutions to get your sliding door back to its optimal condition.
The Best Sliding Glass Door Repair in Elgin
Experience and Expertise: With years of experience in the industry, our skilled technicians are well-versed in handling all kinds of sliding glass door issues. From minor adjustments to major repairs, we've got you covered.

Quality Service: We take pride in our commitment to quality. We use top-of-the-line materials and employ the latest repair techniques to ensure that your sliding glass door is as good as new.

Prompt Response: We understand the urgency of a sliding door repair. Our team is dedicated to providing a quick response and turnaround time, ensuring minimal disruption to your daily life.

Affordable Pricing: Quality service doesn't have to break the bank. We offer competitive pricing to ensure you get the best value for your money.
Our Sliding Glass Door Repair Services in Elgin
Roller and Track Repair: If your sliding door is sticking, making noise, or not moving smoothly, our experts will diagnose and repair the rollers and tracks, ensuring effortless operation.

Glass Replacement: Cracked or shattered glass is not only unsightly but also poses a safety hazard. We can efficiently replace the glass while maintaining the door's aesthetic appeal.

Lock and Handle Repair: Security is a top priority. Our team can fix faulty locks and handles to ensure your peace of mind.

Weather Stripping: A well-maintained weather stripping can keep your home energy-efficient and protected from the elements.

Custom Solutions: Have a unique sliding glass door? No problem. We provide custom repair solutions tailored to your specific needs.
Get Your Sliding Glass Door Back on Track Today
At Galron Sliding Doors, we are dedicated to ensuring that your sliding glass door functions seamlessly, enhancing the aesthetics and security of your property. When it comes to sliding glass door repair in Elgin, our commitment to excellence and customer satisfaction sets us apart.
Don't let a malfunctioning door be a source of frustration. Contact us today, and we'll have your sliding glass door repaired efficiently and effectively. Trust Galron Sliding Doors for quality service in Elgin, near Chicago.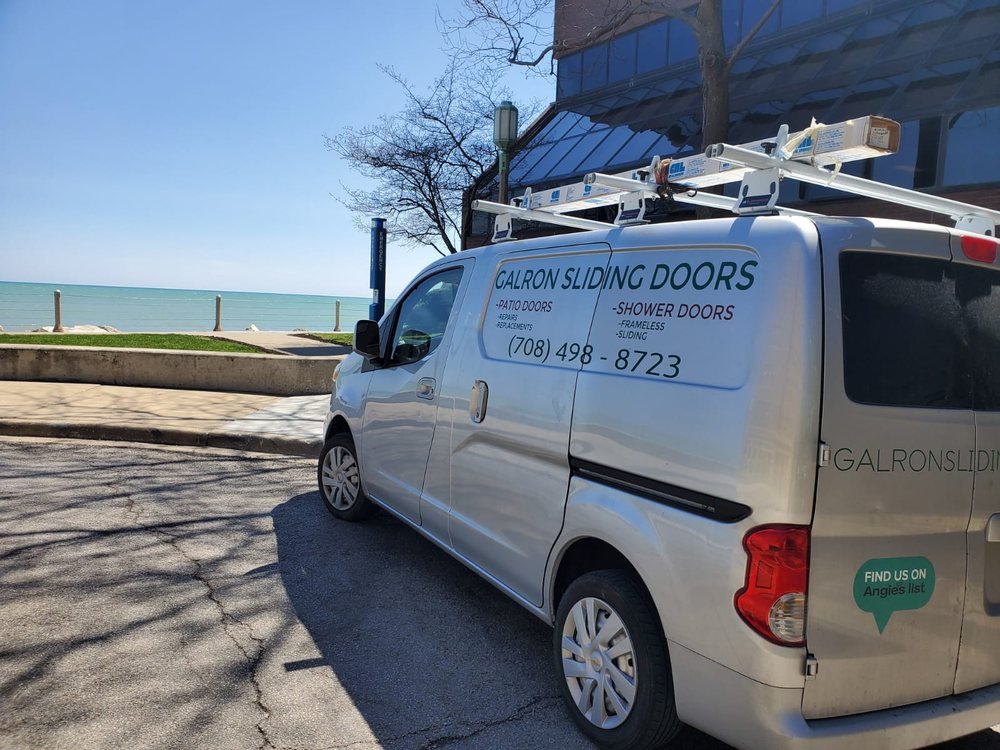 Our Sliding Glass Door Repair Services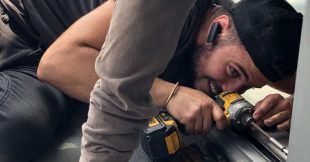 Sliding Glass Door Repair
We service all sliding glass door repairs including roller repair, track repair, off track doors, latches, handles and more. ​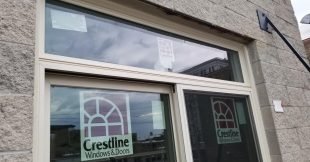 Sliding Glass Door Replacement
We install new sliding doors and replace old patio doors. We carry all major sliding glass door brands for replacement.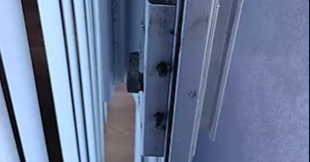 Lock / Handle Replacement
We service all sliding patio door repairs including roller repair, track repair, off track doors, latches, handles and more.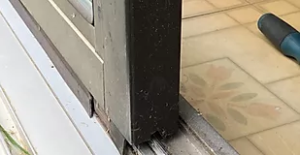 Track Repair / Replacement
Often, the issue with sliding glass door is not the rollers, but the track. It may need to be cleaned, adjusted or replaced.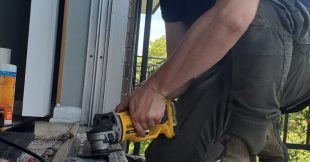 Roller Repair / Replacement
We service all sliding door repairs including roller repair, track repair, off track doors, latches, handles and more.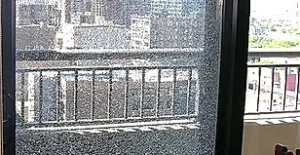 Glass Replacement
Whether your sliding patio door has a crack, shattered, or has moisture between the panes, we can fix it by replacing the glass door.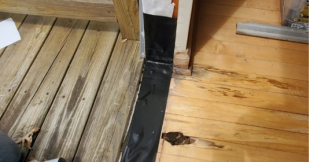 Patio Door Water Proofing
Do you have water leaking through your patio or balcony sliding door? Galron Sliding Doors will waterproof your door to prevent further water damage.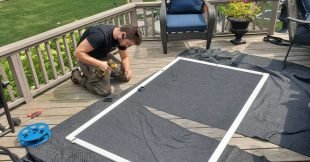 Sliding Screen Door Replacement
Whether your patio screen door needs servicing, is ripped, or needs to be re-screened, Galron handles it all. We service all sliding screen door sizes.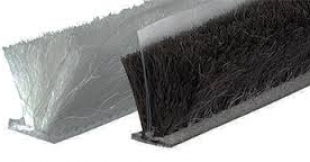 Patio Door Air Draft Repair
Do you have air coming into your home through your patio or balcony sliding door? Galron will secure your door and improve energy efficiency in your home.
Hear From Our Most Recent Customers
Galron Patio Door Service Area
We serve residential & commercial sliding door customers throughout the entire Chicago Metro area.
Galron Sliding Door services the following neighborhoods within Elgin, Bronxville, Devonshire, Golf, Highland, Kilbourn Ave, Laramie Park, Lincoln Ave, Lucky's territory, Lyon Park West, Niles Center South, Oakton Park & Downtown, Old Orchard Optima Condo, Skevanston North and so on.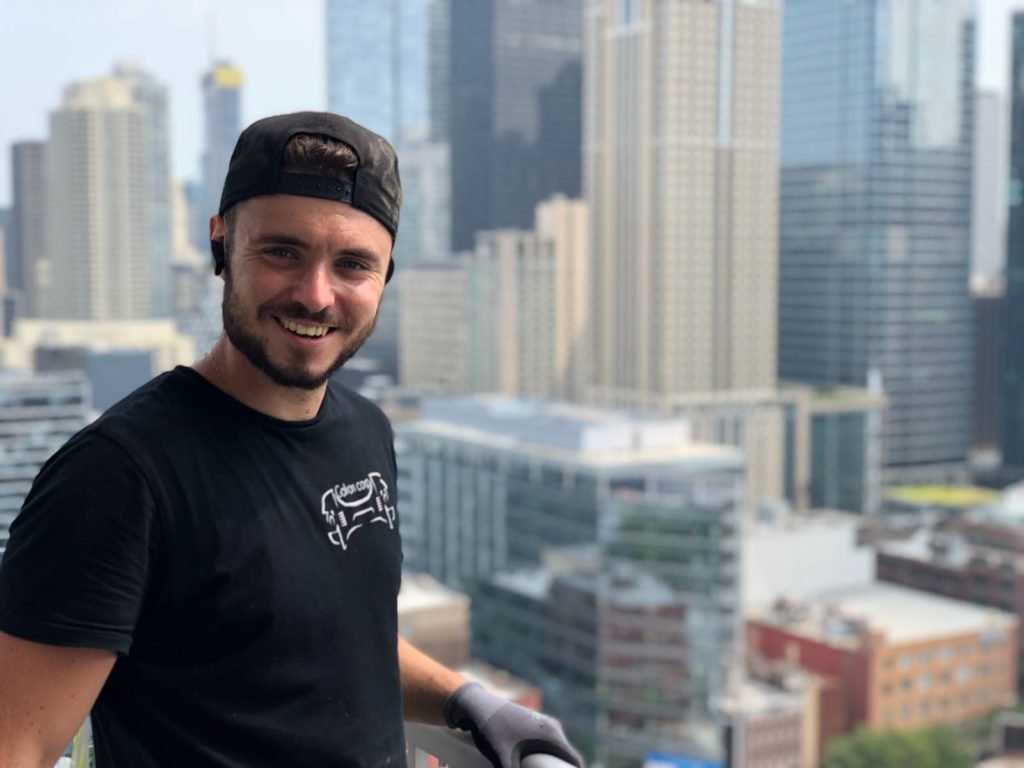 Ron's quality of work and business relationships are influenced by his commanding military background and his conviction to serve his technicians and customers like they are family. His work ethic stems from the principle that the military taught him, "sleep less, work more." It is that work ethic that has caused him to visit every single project over the last seven years, to make sure that every project was done the right way and that the client is happy and satisfied.